A and A Tire and Auto Service is now an authorized NitroFill dealer - Nitrogen Tire Inflation by NitroFill! Nitrogen in tires is becoming a very popular replacement for air, and for good reason. With proper inflation procedures and adequate purity nitrogen can provide amazing benefits. Converting to nitrogen in tires can improve your fuel economy by up to 10% and increase your tire life by 30% or more while dramatically increasing the safety of your vehicle. We are so confident in the unique quality of NitroFill that we back your NitroFill purchase with a FREE membership in the NitroFill Auto Club providing tire repair and replacement coverage for your NitroFilled tires, complementary 24 hour emergency towing and roadside assistance, travel benefits and much more. Contact us for more information.
We offer most major brands of tires. These are a few of our preferred brands.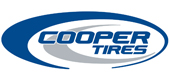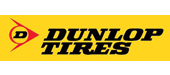 Testimonials
Barbara M.
This repair shop went out of their way to try and fix my car. When they realized I have a problem that needs a dealer part they were upfront and did not charge me anything, even though this took time for him to diagnose. He even got the top up on my car so it wouldn't get wet. I will be back to this shop for any repairs I need in the future.
view all reviews